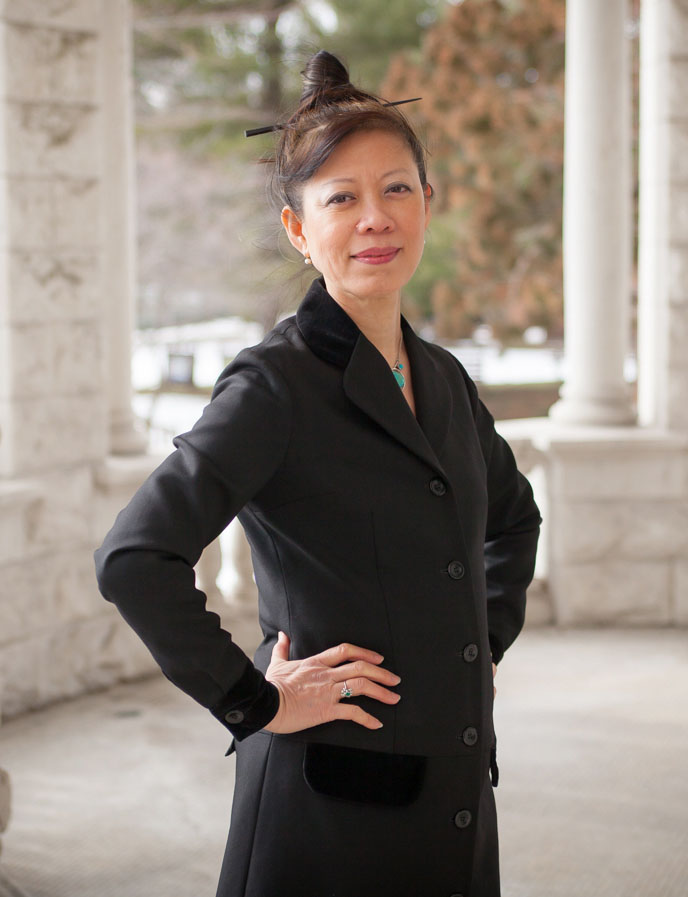 Hi! I'm Margaret
Welcome to my little site… I'm thankful for your interest in my work.
"The only journey is the one within," said Rainer Maria Rilke.
I'm putting you on the spot by asking … You're here because you're searching for answers and seeking a change in your life.
I invite you to embark on this journey. Embrace peace of mind, inner balance—the mindful way.
An extraordinary life begins with you.
I support change seekers—educators and influencers like you—to navigate lasting changes in life.
Discover *three simple actions* you can do right away that impact your mind, body, and life positively.
About me
Author of two books on the

effects of Falun Gong

Social scientist and self-funded researcher
Counselor, lifestyle mentor, & holistic wellness educator
Adept in living life based on ancient wisdom
My research focus
I explore the impact of Falun Gong to show how this spiritual meditation practice benefits and enriches the lives of numerous individuals in the United States and around the world.
My work
— Studying the health and wellness effects of Falun Gong and documenting the lived experiences of individuals from around the world who practice Falun Gong, ancient Chinese spiritual meditation practice.
— Integrating Falun Gong into my counseling and lifestyle coaching practice. While working from two medical centers in Australia, I offered an integrative counseling support for those with anxiety, depression, PTSD, and other stress-related issues.
— My integrative helping orientation entails embracing:
Truthfulness, compassion, and forbearance
A mind-body spiritual approach
Cultural awareness and spiritual sensitivity
Cherishing the values of congruence, unconditional positive regard, and empathy
— Speaking at international conferences, local events, and giving online talks.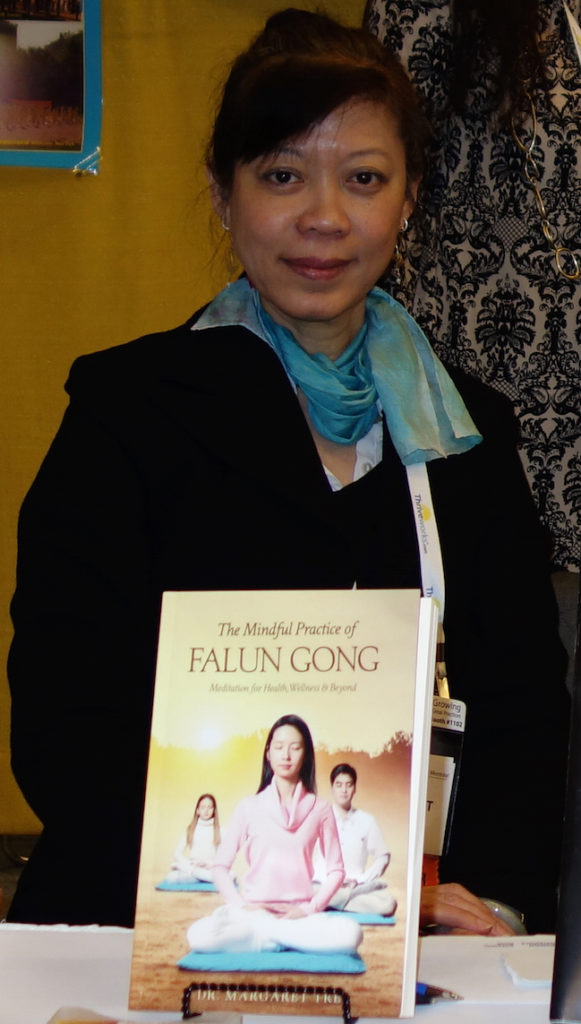 I'm dedicated to show how the mindful way of Falun Gong can benefit and enrich the lives of individuals and the American society. (As an independent researcher, all my activities, including conference trips and presentations are self-funded and without conflicting interests.)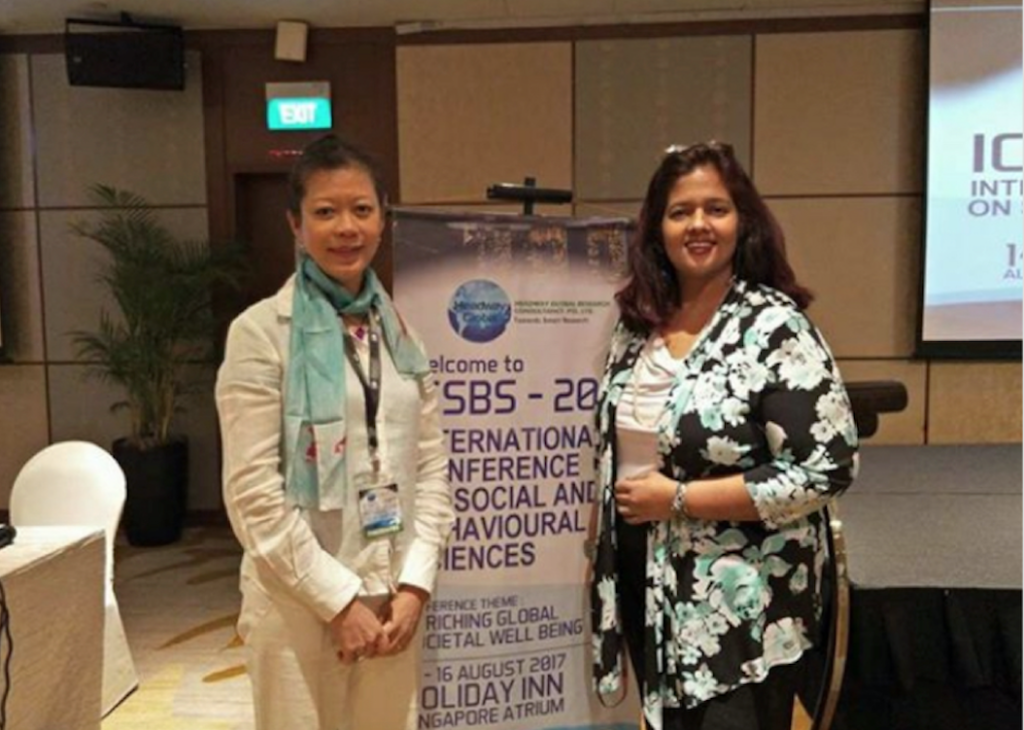 Professional bio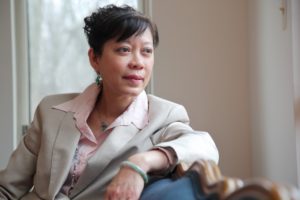 Sarawak-born Australian Dr. Margaret Trey lives in scenic Mid-Hudson region north of New York City. Inspired by her late author granduncle, she majored in English at The University of Toronto and later completed counselor training, including the Doctor of counseling degree, at the University of South Australia, Adelaide.
Dr. Trey's upbringing profoundly impacted her affinity for traditional culture. Her maternal grandfather was a 19th century-born Taoist cultivator, healer, and physician. From her mother, who passed away at 103 years old, Dr. Trey learned the spirit and wisdom of traditional Chinese culture.
An inherent respect for antiquated wisdom inspired Dr. Trey to train in oriental medicine, Zen shiatsu, Indian and Japanese Oki Do yoga, the yin-yang of foods, and Vipassana meditation—before she began practicing Falun Gong in 1997. Her family lineage and belief in mind-body-spiritual approach have enthused Dr. Trey's integrated approach towards helping others.
She creates ripples—of hope and positivity—through speaking at various events and international conferences in Australia, Canada, Singapore, Thailand, and the United States, and through her writings.
Follow her on Pinterest @DrMtrey, Twitter @DrMtrey, and Safechat (MTrey) for anecdotes and reflections toward a mindful and wholesome lifestyle.
Qualifications
Doctor of Counselling
University of South Australia, Adelaide, Australia
Master of Social Science (Counselling)
University of South Australia, Adelaide, Australia
Post-Graduate Diploma of Health Counselling
University of South Australia, Adelaide, Australia
Bachelor of Arts (English & Dramatic Literature)
University of Toronto, Toronto, Canada
Other Training includes
Certificate IV in Community Services (Protective Care)
College for Learning & Development, Department for Families & Communities, Government of South Australia
Workplace Trainer & Assessor Course (Certificate IV in Training & Assessment)
Australian Institute of Social Relations
Workplace Staff Supervision Training & How to Manage Staff Under Stress
College for Learning & Development, Department for Families & Communities, Government of South Australia
Leadership and People Management (Module 1 for Diploma in Frontline Management)
College for Learning & Development, Department for Families & Communities, Government of South Australia
Membership
American Counseling Association (ACA)
Past Membership
Counselling Association of South Australia (CASA)
Australian Traditional Medicine Society (ATMS)
If you have any queries, why not email me and I will be glad to answer your questions.
Sign up for updates and mindful tips for modern living.
By choosing to visit and read the contents on my site, you have agreed to abide by our Privacy Policy and Terms of Use.